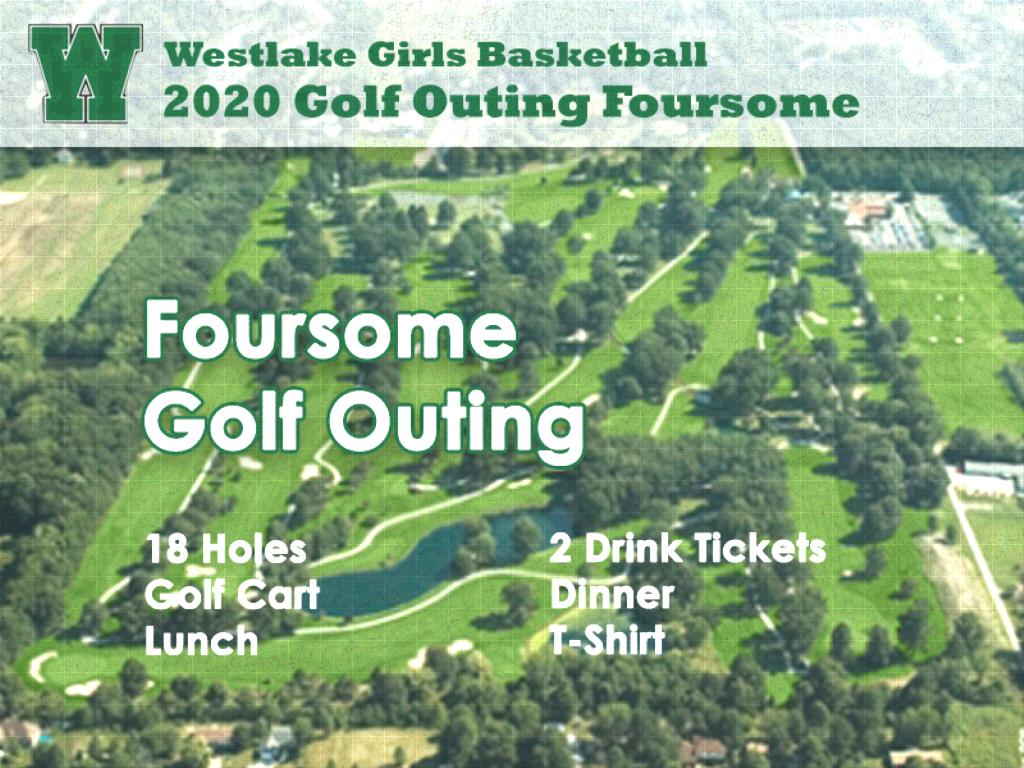 2020 Golf Outing Foursome
Westlake, OH
Westlake Girls Basketball Golf Outing Fundraiser
All proceeds will benefit the 2020-21 Lady Demon Basketball Program! Please join us and the Westlake athletic community for this fun event.
Location
Hilliard Lakes Golf Course
31665 Hilliard Road
Westlake, Ohio 44145
Schedule
Lunch 11:00-11:45 AM
Tee time 12:00 Noon
Due to COVID-19 we will NOT be permitted to host a Dinner at the golf course
Details
A limited number of foursomes are available as well as Hole and Corporate Sponsorship opportunities. Foursome purchasers will be asked for the name of all 4 golfers - if unknown - please insert "Guest of" as a placeholder.
Lunch is included in your Foursome Registration.